With the help of Quayside, you could make your property into a smart home. By definition, smart homes are those that have integrated automation systems that control aspects such as lighting, climate, temperature and music. Often these home styles are more efficient, using just the right of energy that is needed. This significantly reduces the risk of unnecessary energy usage.
Smart homes contain simple, convenient home setup solutions to make your life a little easier. Different devices can therefore be automatically controlled where ever you may be. Even if you are not in the property, you will be able to turn on these systems remotely to ensure they are ready for you when you get home. These revolutionary systems are transforming our day to day lives.
Convenient and cost-effective, making your property smarter could save you significant amounts of money in the long run. See a reduction in your energy bills month on month with a system that allows you to have more control over your thermostat and, therefore, the temperature of your home. Whatever the smart home system you decide on, our team at Quayside will complete the install.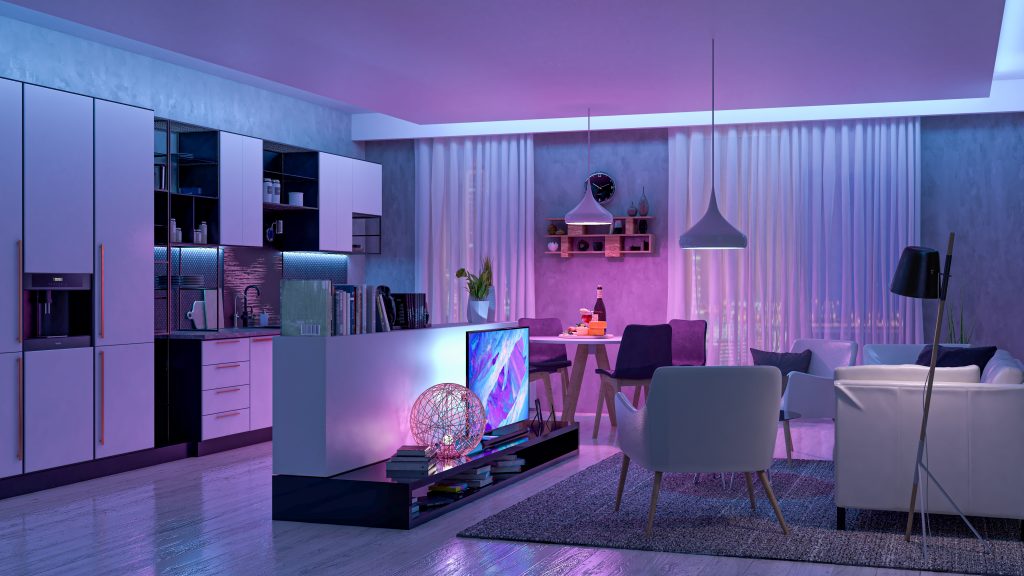 Peace Of Mind
Perhaps you have been out for the day and can't remember whether you turned that device off. These worries could be eliminated by making your property into a smart home. Link your devices to a remote control, tablet or phone, allowing you to turn things off and on within seconds. Not only will this make your home safer, but it could save you time as you will be able to operate your features on the go.
Smart homes are all about convenience; that's why they are the new wave in property development. Control one appliance or several with the touch of a button, thanks to the latest systems. At Quayside, we can install smart home features quickly and efficiently, guaranteeing market-leading results and professional service. With years of experience, we are able to turn our hand to any task.
Significantly reduce the risk of house fires by making your home smarter. Electrical fires are a huge risk, especially if you have to rely on extension cords. By installing a control panel in your home, you will be able to monitor your energy usage as well as devices that are switched on and off. This can be done both in your home and outside your property from a mobile phone or tablet.
Controlled Remotely
As long as you have an internet connection, smart home technology can be installed in your premises. This doesn't just apply to residential homes, but this can also be the case in hotels and holiday rentals. It is all about making your life a little easier, reducing the possibility for risk and therefore worry. They can be set up quickly through wireless or hardwired systems.
Quayside will install your hardwired smart home system to the highest standards. As well as the initial installation, we provide a comprehensive aftercare service to ensure everything continues to work as it should. If you ever experience any issues with your smart home system, we are always on hand to solve the problem or simply offer our expertise. We are able to install a range of devices.
Home automation systems are becoming ever popular amongst homeowners. This is because these innovative systems are able to control an array of appliances. They work particularly well for lighting, allowing you to dim or turn off lights even when you aren't in the room. This can be applied to all the rooms in your house, giving you the freedom to create a relaxing atmosphere all from your phone.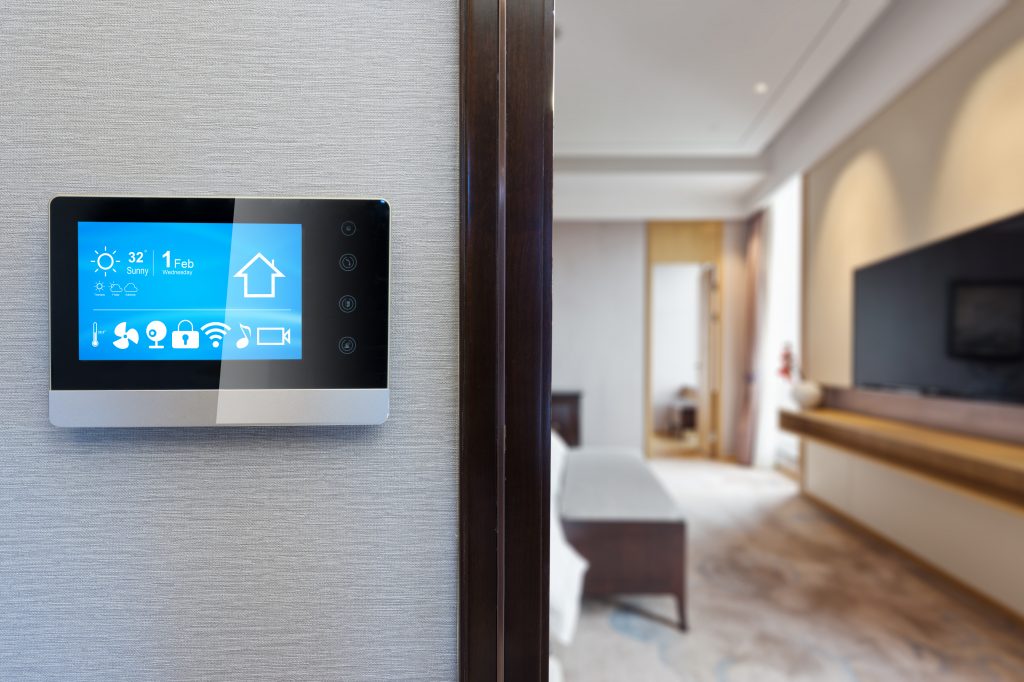 Why Quayside?
At Quayside, we have a breadth of knowledge when it comes to smart home systems. Although they are a relatively new phenomenon, we already have years of experience installing them. Whatever system you decide to opt for, our dedicated team will complete your fitting quickly and efficiently. Save time and money with a smart home service that will reduce your energy use and provide added security.
A lot of smart home technology is self-learning, meaning it will recognise your patterns and behaviour to adjust itself accordingly. This applies to both temperature control and security. If the smart home system detects motion while your away it will alert you, meaning you will never be caught out. The perfect deterrent against unwanted intruders, they are guaranteed to keep you safe.
Smart Home System Install Prices
If you are looking to install a smart home system in your property, consider Quayside. We can install a range of systems, all for an affordable price.
To find out more about the services we offer, please complete our online contact form to be put in touch with a member of our team. Alternatively, give us a call on 08453 371534.
Categories: Quayside Electrical