Modern lighting installations are a growing trend in the remodeling and home improvement industry. Homeowners increasingly want a modern and up-to-date feel for their home or office, and the right lighting can help make that vision become reality. Quayside Electrical has been providing modern lighting installations for years, making us one of the most experienced and reliable providers of this type of service.
Modern lighting has revolutionized interior design, offering new possibilities in both aesthetics and functionality. Installs of modern lighting are becoming increasingly popular in both commercial and residential spaces, allowing for a myriad of combinations of textures, materials, and shapes.
For commercial venues such as offices, hospitality, retail and entertainment spaces, modern lighting can create spaces that are both aesthetically pleasing and highly functional. Some of the modern lighting introduces motion-activated sensors which can turn on and off as needed, while others are designed to create echoes of light, illuminating an area with even distribution. This can be especially helpful in open plan spaces, providing visibility without having to add extra lights.
On the residential side, modern lighting instills can help create an atmosphere of relaxation or grandeur. From pendant lights for kitchens and dining areas to recessed lighting for living rooms and bedrooms, there are plenty of choices for homeowners that want to bring a touch of style to their spaces. Thanks to advances in technology, homeowners now have access to lighting with smart features, like dimmers and color temperature settings, as well as remote controls, making it easy to adjust the lighting to reflect the mood they desire.
Modern lighting allows both commercial and residential spaces to achieve their desired look and alleviate the strain of frequently turning on and off lights. With so many possibilities, modern light installs can create an inviting atmosphere that is both energy-efficient and pleasing to the eye.
When it comes to modern lighting, there are a few trends emerging, such as LED lighting and smart home systems. When it comes to LED lighting, our experts are able to install a range of fixtures that provide energy-efficient modern lighting designs. These fixtures are often capable of adjusting their output in response to the environment and can be manipulated through a home automation system, providing a full suite of modern lighting solutions.
We can also provide you with the latest technology in smart home systems. Through these systems, you'll be able to control your lighting from your smartphone or tablet, allowing you to quickly adjust brightness, color, and even turn on and off individual fixtures. This provides an incredible level of convenience, allowing you to make sure that your lighting is exactly how you want it without ever having to physically reach for a light switch.
Finally, the Quayside Electrical team can help you find the perfect fixtures for your needs. Our experienced lighting designers will go over a variety of different options, from trendy and modern designs to classically elegant pieces. No matter what type of look and feel you're searching for, we can help you find it.
If you're ready to upgrade your lighting to a modern installation, make sure to give the Quayside Electrical team a call. Our experienced and knowledgeable staff will be able to get the job done quickly, expertly, and at a great price. Reach out today and learn about the incredible advantages of modern lighting!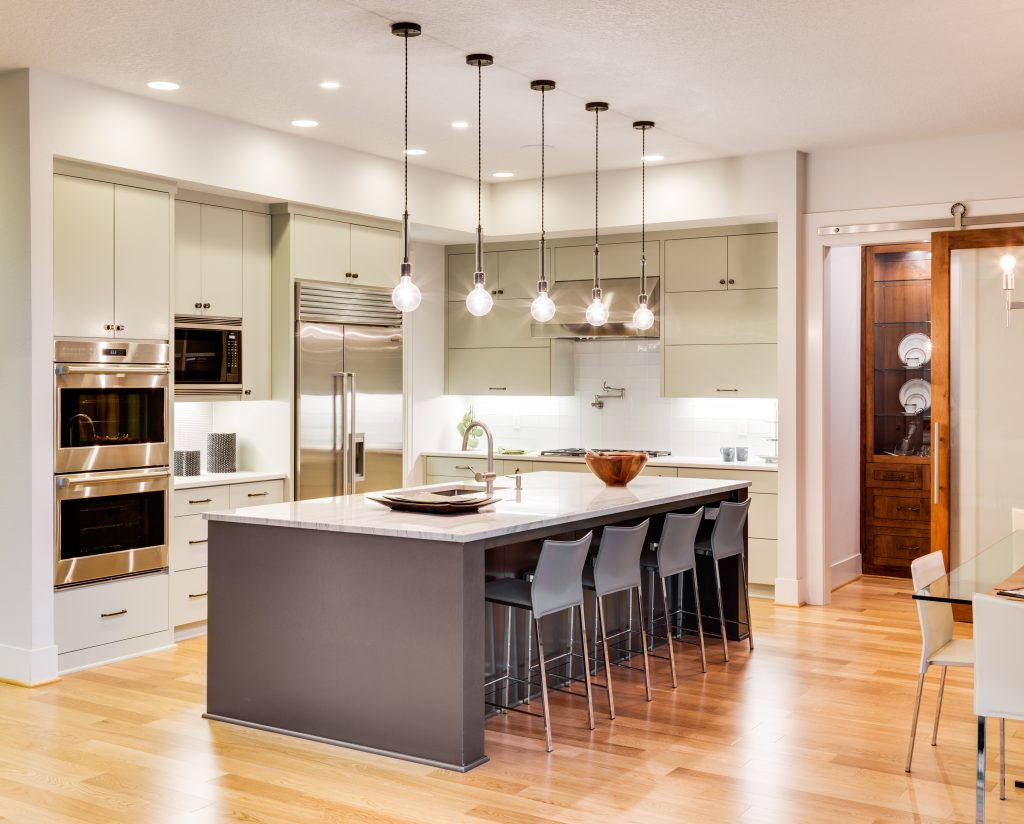 Why Choose Quayside?
When it comes to installing modern lighting in your home or office, you need to ensure that you're in good hands and will be receiving a quality installation. Quayside Electrical are industry leaders when it comes to modern lighting installations, and in this article we will discuss why customers should choose Quayside Electrical for our modern lighting instals.
At Quayside Electrical, our team of experienced and highly skilled electricians have been providing installation services for a variety of lighting solutions for many years, with a focus on modern, energy-efficient solutions. As well as having extensive knowledge and experience in different lighting styles and technologies, the team also have extensive industry certification, making them the ideal choice for modern lighting installations.
The team are also well-known for our attention to detail, ensuring that all installations are carried out to the highest standards, taking into account any electrical regulations and codes of practice. Furthermore, our team will provide consultation prior to any installation to ensure that the best solution for the customer is chosen, and that the customer is completely satisfied with the installation results.
When it comes to pricing, Quayside Electrical are very competitive, providing customers with great value for money. We are able to provide fixed and transparent pricing to ensure customers know exactly how much we will be paying for our modern lighting installation. As well as this, we also offer flexible payment options that make it easier for customers to manage our budget. Contact our expert team!
Categories: Quayside Electrical