Garden And Outdoor Lighting For Your Home
Enhance the look and feel of your home with our beautiful garden and outdoor lighting. At Quayside, we offer our customers a range of domestic electrical services to enhance your home. Create a more inviting space to host guests with our garden and outdoor lighting installations. With years of experience in the industry, we provide outstanding results at affordable prices.
As well as the electrical services we provide inside the home, we also offer our customers outdoor electrics to brighten up their garden or courtyard space. With the autumn nights beginning to draw in, it is the perfect way to breathe new life into your property. We work with your specifications and requirements to serve outstanding results in your home. Our team provides modern, innovative systems.
We offer an extensive range of services to improve the overall performance of your home. Your garden and outdoor lighting can be installed quickly and efficiently by one of our professional electricians. During the work, we cause little disruption to your home, allowing you to get on with your day-to-day tasks. Place your trust in us to deliver all kinds of bespoke electrical services.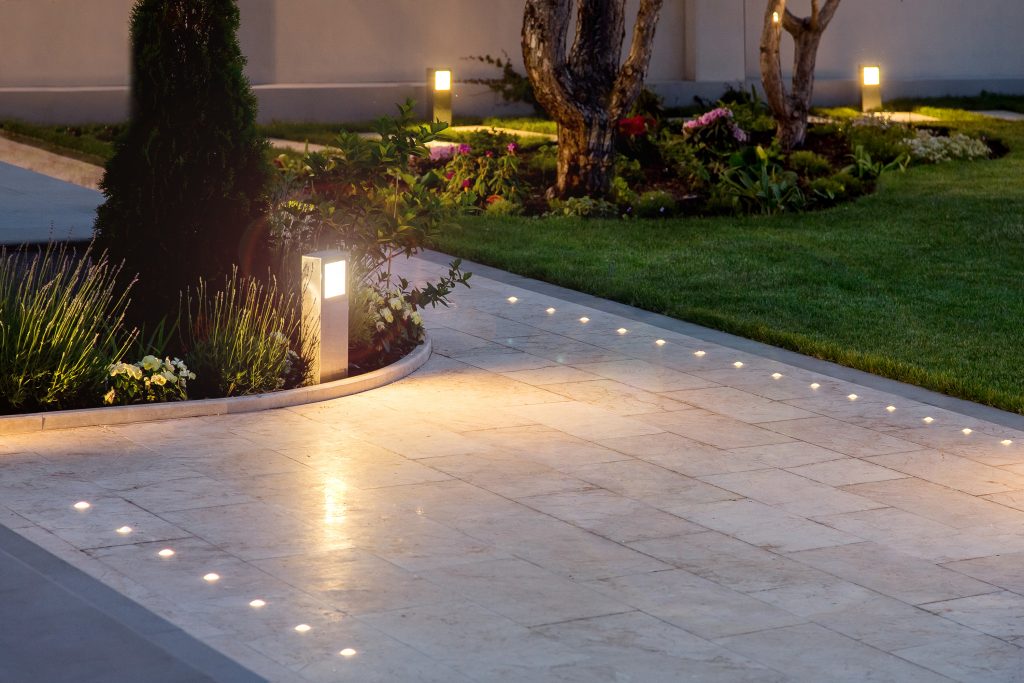 Enhance Your Space
Whatever the size or shape of your space, we can fit garden and outdoor lighting to enhance what you have. Not only will it modernise your garden, but it will also allow you to use it for various purposes, including dining alfresco and hosting parties. Make the most of your outside space all year round with our modern solutions that will make your house feel more like a home.
Accredited by Safemark and Smas Worksafe, we are a trusted electrical contractor with a loyal base of customers. We work on big commercial projects as well as individual residential properties, offering our bespoke services on a wide variety of projects. Choose us as your reliable electricians to complete the necessary work on your home. We provide aftercare and testing too.
Transform your property today with garden and outdoor lighting. We are able to install this in no time, so you can start enjoying your enhanced outdoor space sooner than you may think. Based in Southampton, we have gained a great reputation as one of the leading electrical contractors in the South. Experience our personal yet professional service from our friendly, helpful team.

Reliable Service
Despite our growth in recent years, we pride ourselves on our excellent customer service and attention to detail. We ensure all our garden and outdoor lighting electrics are completed to the highest standards to ensure they are as safe as possible. Our quality control manager and customer care department have a continued dedication to excellence and high standards.
With this in mind, choose Quayside to install your garden and outdoor lighting safely and professionally. As the winner of several 'Pride In The Job' awards, we make sure each project we take on is completed in a timely manner. If any faults occur with your garden or outdoor lighting, we are extremely quick to respond, fixing any issues you may be facing.
Garden and outdoor lighting is a simple way to modernise your space quickly. It is extremely easy to fit, instantly creating the feeling of increased light and warmth in your home. We can provide the electrical service for any garden lighting style, including festoon lights, wall fittings, lanterns, and bollard lights. Whatever you require, look to us to provide market-leading solutions.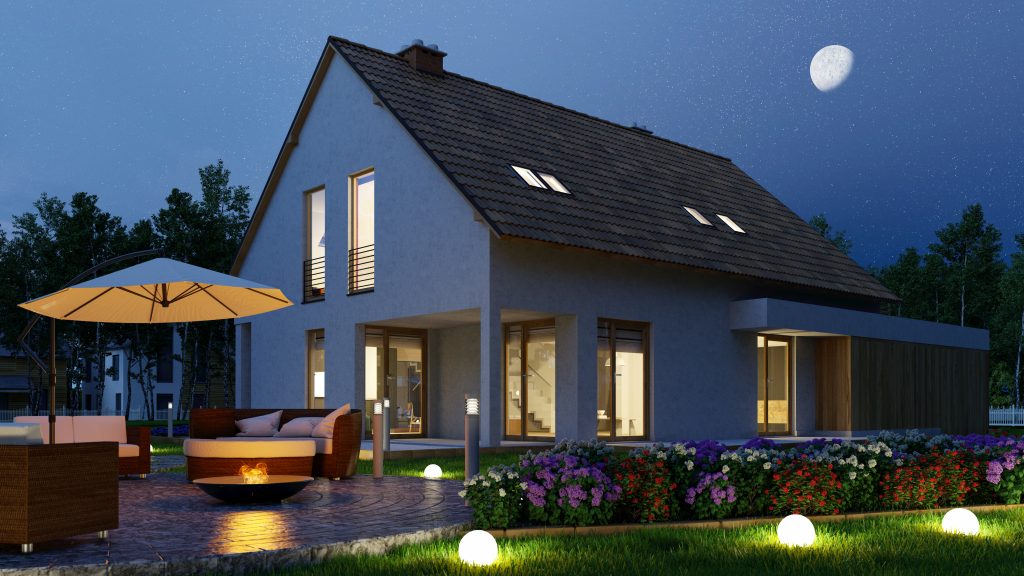 Security
Outdoor lighting is also a great way to improve the security of your home. If the front and back entrances to your home are well lit, this could potentially deter any unwanted intruders. Have complete peace of mind with our reliable electrical services that could have to keep you safe. As the nights begin to draw in, garden lighting is a great way to illuminate your space.
Spotlights and deck lights can be easily fitted to add a touch of elegance to your outside space. If your garden is poorly light or north facing, spotlights are the ideal way to illuminate paths and patio areas. Not only does this look great, but it will prevent trips and accidents from occurring as your garden will be well lit. Look to us for the best solutions for your home.
Adding garden and outdoor lighting to your property is easy. As a result, you will even be able to sit outside in the darker months as your whole space will be illuminated. Choose your preferred warm or cool lighting to create the desired atmosphere in your home. Make these home improvement changes today to transform the look and feel of your garden.

Garden And Outdoor Lighting Cost
Choose Quayside as your electrical contractor to install your garden and outdoor lighting. To be put in touch with one of our friendly team, please fill out our contact form.
Alternatively, to speak with one of our professionals directly, give us a ring on 08453 371534 today. Our team look forward to hearing from you.
Categories: Quayside Electrical