Formed back in 2005, Quayside Electrical and its experienced commercial electrician team have gained a reputation for reliability, professionalism, and quality. We are one of the largest and most trusted contractors in the South of the UK. We are committed to offering superior quality at competitive prices.
Since Quayside Electrical first began, over 15 years ago, our business has grown into one of the leading commercial electrical contractors in the South. We've worked with respected names including Bellway, Hampshire Home and Persimmon. We have used the skills and experience gathered to become a market leading name in the business.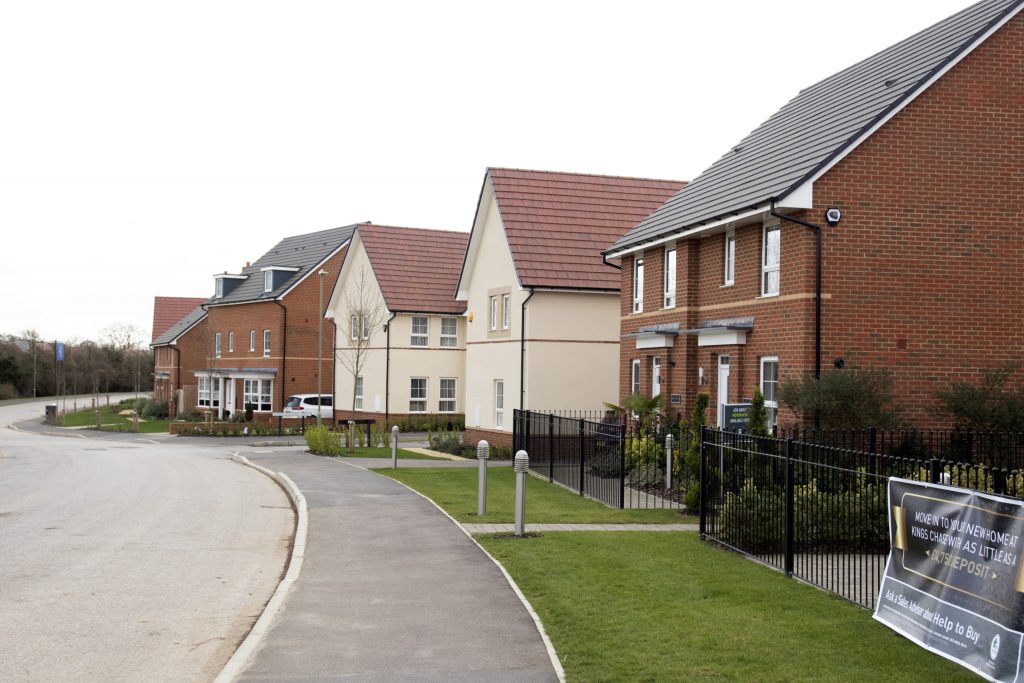 We haven't let this growth compromise the quality of our services. Accredited by bodies like Safemark Systems, Constructionline and BPEC, you can put your trust in our reliable commercial electricians. We have been awarded a range of accolades in our industry, including multiple Pride On The Job awards. This is thanks to our hard working and knowledgeable team.
Our business is equipped and ready for any size of project in your local area. We are skilled commercial electricians with years of experience on large scale projects throughout the South. Check out our portfolio and our testimonials for evidence of our efficiency and professionalism.
If you need reliable and quality commercial electrician services, please do not hesitate to get in touch with us today! Call our helpful team on 0845 3371534 or email us at info@quaysideelectrical.com. We will be happy to answer your queries and offer a quote.
Customer Focused
We put our customers at the centre of everything we do. We put the same professional service and dedication to the job, no matter the size of the project. When you choose Quayside and our commercial electricians, you know you are getting a team and a service you can trust.
From the moment you get in touch through to the completion, we will be on hand to assist. We are happy to talk you through every step of the way, answering your queries and easing any concerns you may have about the project. We will even take the time to sit down and talk you through every aspect of the commercial electrician project.
We have worked with numerous customers and respected commercial partners, proving ourselves to be one of the leading and most professional commercial electrician companies in the South of England. We use this knowledge every step of the way.
If you are looking for an experienced business dedicated to commercial electrician projects, Quayside can help. Head over to our case studies page to see our portfolio of the other commercial electrical projects we have worked on. These include projects such as the Royal Clarence Marina, Quarter Jack Park, Minster Gate.
Through our hard work and commitment, we have won many awards as recognition for the work we do. We could not be happier with the success we have seen to date and are strongly focused on continuing our work to this exceptional standard.
Skilled Team Of Commercial Electricians
We work with the very best team of commercial electricians and contractors who are ready to work with you, no matter the scope of the project. Over the years, we have worked hard to build up a team of highly skilled and qualified commercial electricians who can handle whatever your project throws at them.
Our team of commercial electricians can design and install a control panel as well as offering network and data installations, fire alarm and extinguishing systems, ventilation, control panels and entry level smart home solutions. As technology evolves, so do our services and products we use. Our team of commercial electricians can offer smart solutions with a broad array of benefits.
Our commercial elections have experience working on smart home solutions, security services, ventilation systems, fire alarms and distribution systems. Whatever your project, you can have full confidence in the skills of our commercial electricians.
Brighten up your next project by choosing our experienced commercial electricians. Have we sparked an interest? Get in touch with us and start your commercial project.
If you would like to get in touch with us, book a survey, ask a question or want a price, call us, email our team or use our online contact form. We also offer domestic services if you need out electrical services inside your residential property.
To be put in touch with one of our friendly team, please fill out our contact form or give our team of professionals today a ring on 08453 371534 today. Our team look forward to hearing from you.
Categories: Quayside Electrical